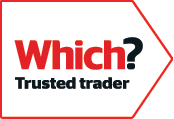 Based in Northallerton but undertaking work throughout the North East. Here are a number of customer testimonials from clients we have worked for as far afield as Bamburgh and Whitby. You don't have to be local to Northallerton for us to deliver you a quality installation.
Fill in the contact form to the right and we will contact you, to start you on the route of designing your dream kitchen, bathroom or bedroom. We are so confident of our designs that we offer you this service for free.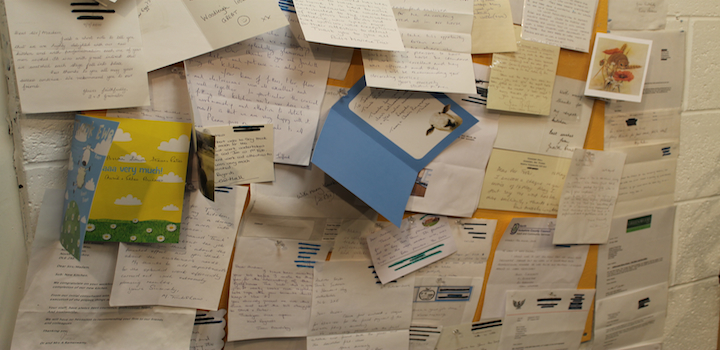 Dear Andrew
Also we would like to thank you so much for the excellent service from you. From the first contact to completion the whole process has been fantastic. You gave our kitchen so much thought. We really are over the moon and would recommend you without hesitation. The kitchen fitters were excellent too. 100% happy!
Thanks so, so much
Best Wishes
L Meek
---
Andrew,
Just a "small" card to say a very "BIG" thank you to you and all your team for all the really great work you did to refurbish our house. It is such an unusual event to have contractors "turn up on time and do a great job" but all you guys were top notch a did really superb work. we will be happy to recommend you to anyone.
Jean and John Smith, Northallerton
---
Dear Jason and Steve,
Just a short note to say thanks very much for your recent work at the cottage. We really were very pleased when we saw all that had been done. The boarding on the shower looks really good – and fits in beautifully with the tiles. the floor covering is perfect for a seaside cottage – a real tribute to the designer. By chance we had a builder friend staying with us at the weekend – and even he pronounced that the workmanship was to a very high standard – and he is a perfectionist! So thanks again – it's a job well done with minimum fuss and disruption.
Amanda and Steve, Richmond
---
Dear Andrew,
We wanted to thank you for the transformation of our new house from the tired and dowdy state it was in to the delightful modern home it now is. From Ian's initial design to making that a reality, we have been delighted with the work that has been done, which has been of a consistently high standard. Everyone involved has been a pleasure to have working in our home. It is hard to name names because the whole team contributed to the realisation of the plans but Brian and Catherine who spent most time with us, were exceptional for their attention to detail. Thank you to you all.
Bill & Marlene, Whitby
---
Dear Think Team,
Thank you for your recent work on my kitchen, now transformed from a dreary, tired and dismal area into a light, bright space. You are well named 'Think' for you 'think' about the job in hand, you 'think' about the finished effect and you 'think' about the customers needs. My thanks to all departments for the splendid work efficiently carried out with extremely pleasing results. Yours sincerely.
M Trubshaw, Middleham
---
Dear Sirs,
I write to confirm how very pleased my wife and I are with the kitchen and WC you recently supplied and installed for us. We were very impressed with your designer Ian and his attention to detail and I record our thanks for his help with the project. The standard of workmanship is excellent and is a credit to your fitters Brian and Simon together with all the other tradesmen involved, floor layer, plasterer, tiler, decorator and electrician. We would have no hesitation in using your company again and recommending it to our friends and family. Yours truly,
R B Cave, Northallerton
---
To Ian,
We would like to thank you and the A TEAM for fitting our kitchen its super. We are highly delighted with it. Its been a pleasure meeting you and having Brian, Simon, Steve and Peter working very hard. Its been a pleasure having them and you in our home. (The work is perfect). Thank you all.
Aimie and Peter
---
Dear Andrew and Team,
Many thanks to you and your team for arranging the fitting of wardrobes to our front bedroom. The standard of craftmanship from the joinery team of Brian and Simon is superb, together with the excellent plastering work of Steve. The fitted wardrobe has transformed the bedroom and it's all thanks to the hard work of your team.
Linda & Tony, Northallerton
---
Dear Mr Foster,
I would like to commend you on the excellent staff provided by your painters during this summer. There were three staff who painted the classrooms and all gave very good service, I managed to learn two names, Michael and Raymond. In my 17 years' experience as a Head Teacher I have worked with a number of different decorators and I can honestly say your company are one of the best. They have been very efficient in completing the work and the rooms look very clean and bright. Our toilet refurbishments were very challenging because we had a number of trades all trying to work in the same small spaces. Your men were very patient and yet managed to make good progress. The staff were all courteous and had the good grace to discuss with us our requirements and preferences. I will certainly use your company in the future and would have no hesitation in recommending you to others.
Gerri Howard
---
Dear Mr Foster,
We would just like to thank the team of decorators who worked so hard on our cottage. They have totally transformed it and have done a wonderful job, for which we are very grateful. We would particularly like to mention Brian and Richard. Whilst the property was initially empty we moved in just before christmas and worried how we would manage with two small children and decorators in the house. But they made as little 'mess' as possible and left us with a lovely home.
Thank you all!
Mr and Mrs Hobman, Ripon