Sliding Wardrobes
The benefits of sliding wardrobes over standard hinged doors are well known and have been utilised in Europe for many years. Their space saving characteristics, the ease of access they afford, and their sleek contemporary styling makes them a highly practical solution for the homes of today. Our sliding wardrobe door system follows these principles, helping to solve your storage needs.
The Think range of sliding wardrobes provides the ability to create unique designs tailored to your individual tastes, with contemporary styling, a wide choice of panel options, and the flexibility of a made to measure service. The system offers a smooth opening and closing action and comes with the added option of built-in soft closing for that extra touch of sophistication.
The following images feature a selection of inspirational room sets to provide you with an idea of just what can be achieved with our sliding door system. The possibilities are endless, with bespoke options allowing you to create your ideal configuration. There are over 40 stunning panel finish options to choose from. We hope you are inspired to be creative.
We recognise the importance of quality and provenance when it comes to the furniture you choose for your home. That is why all our sliding doors are manufactured here in Great Britain to the highest of standards, ensuring you don't need to compromise to achieve the look you want.
Fill in the contact form to the right and we will contact you, to start you on the route of designing your dream bedroom. We are so confident of our designs that we offer you this service for free.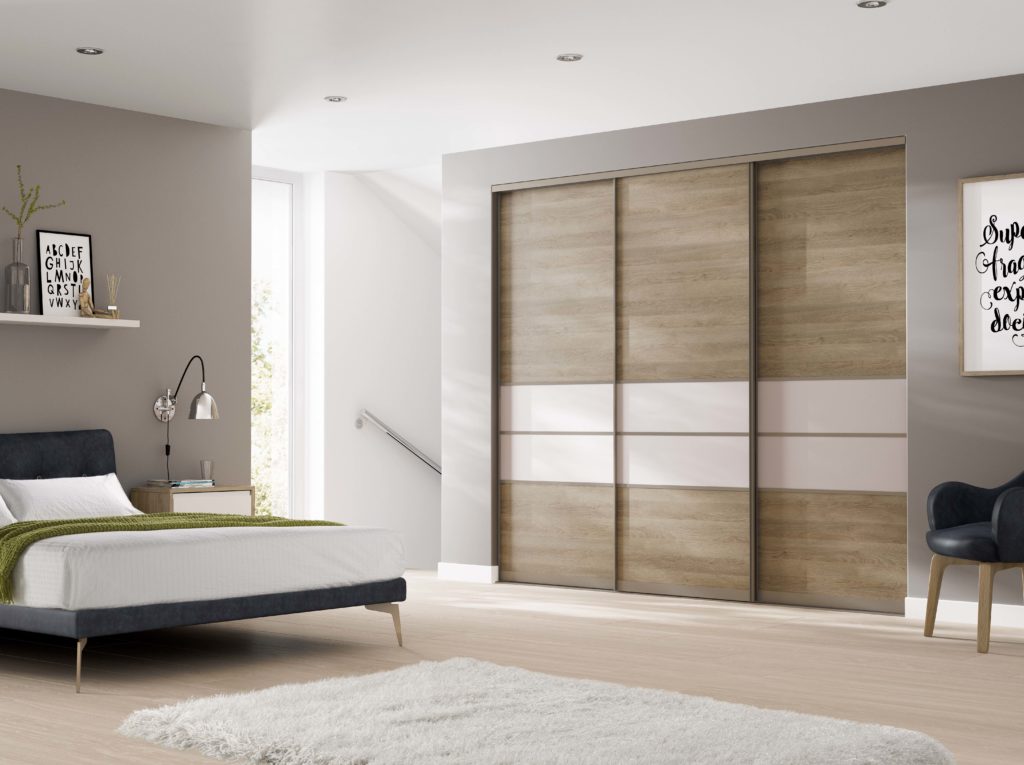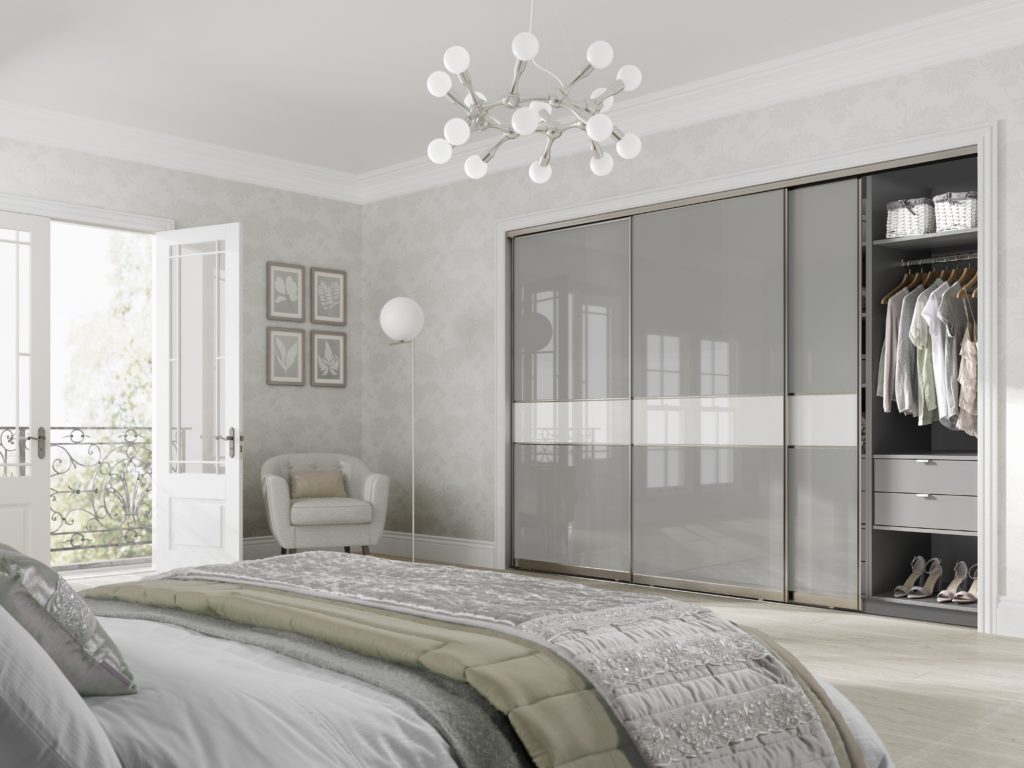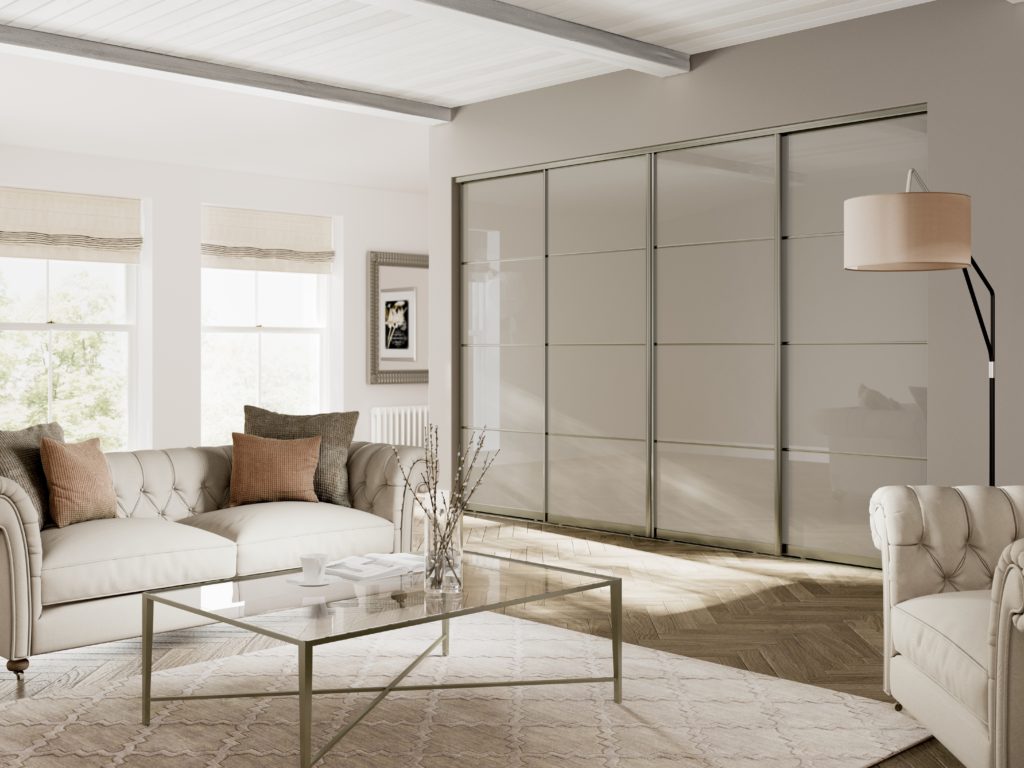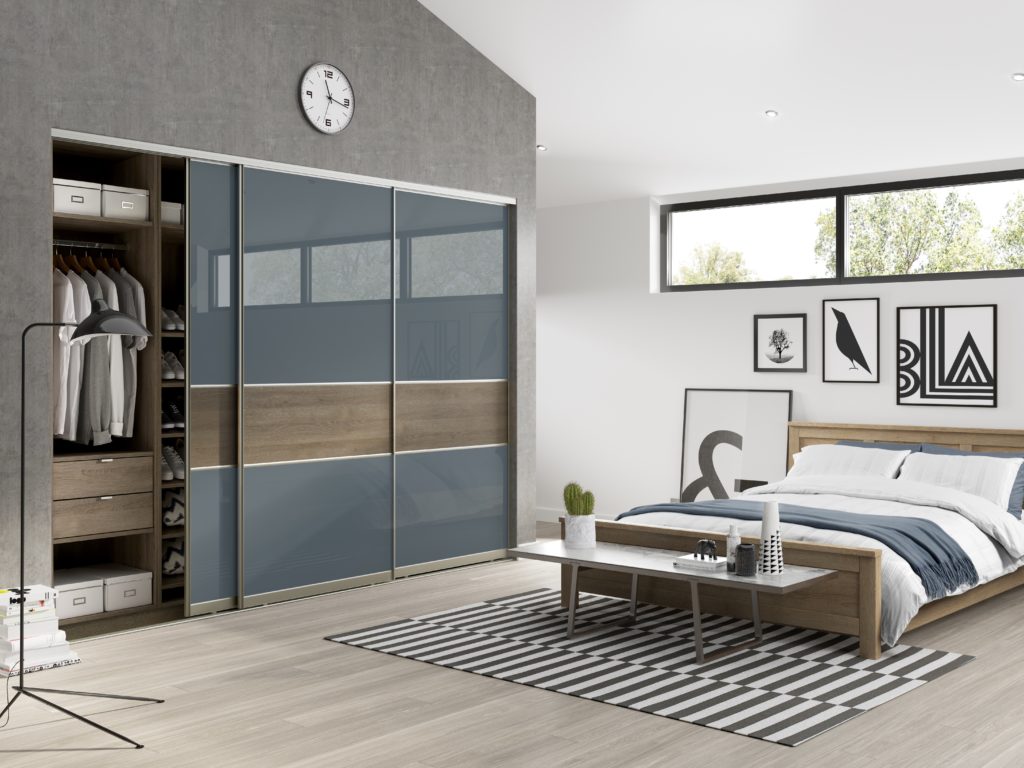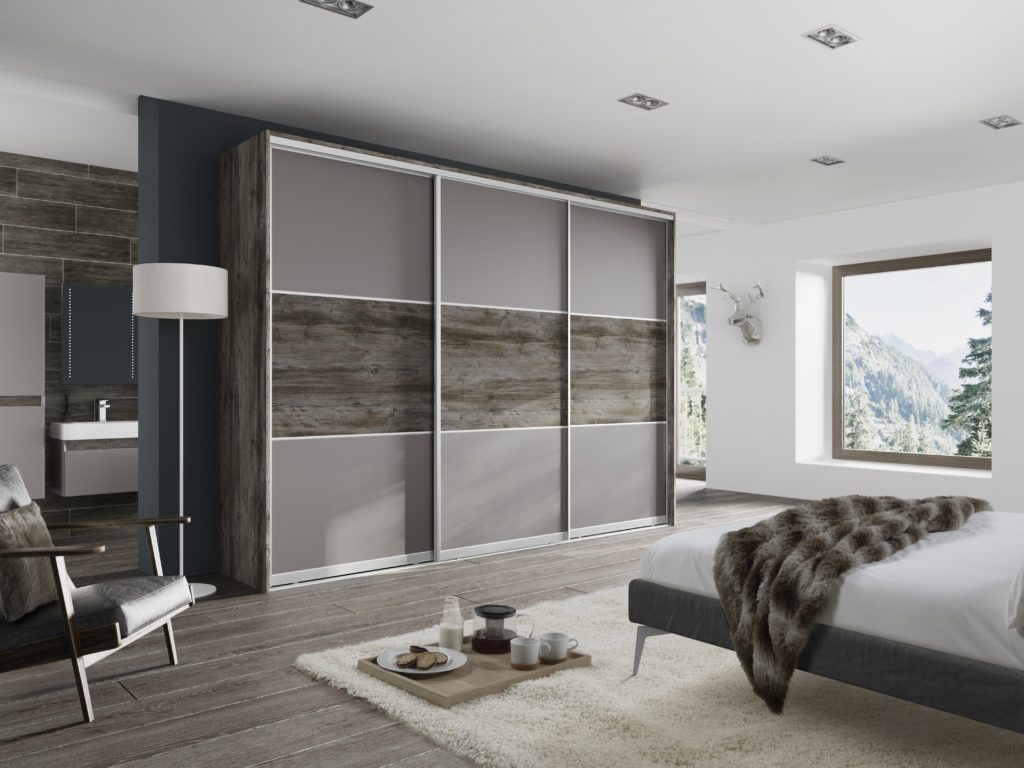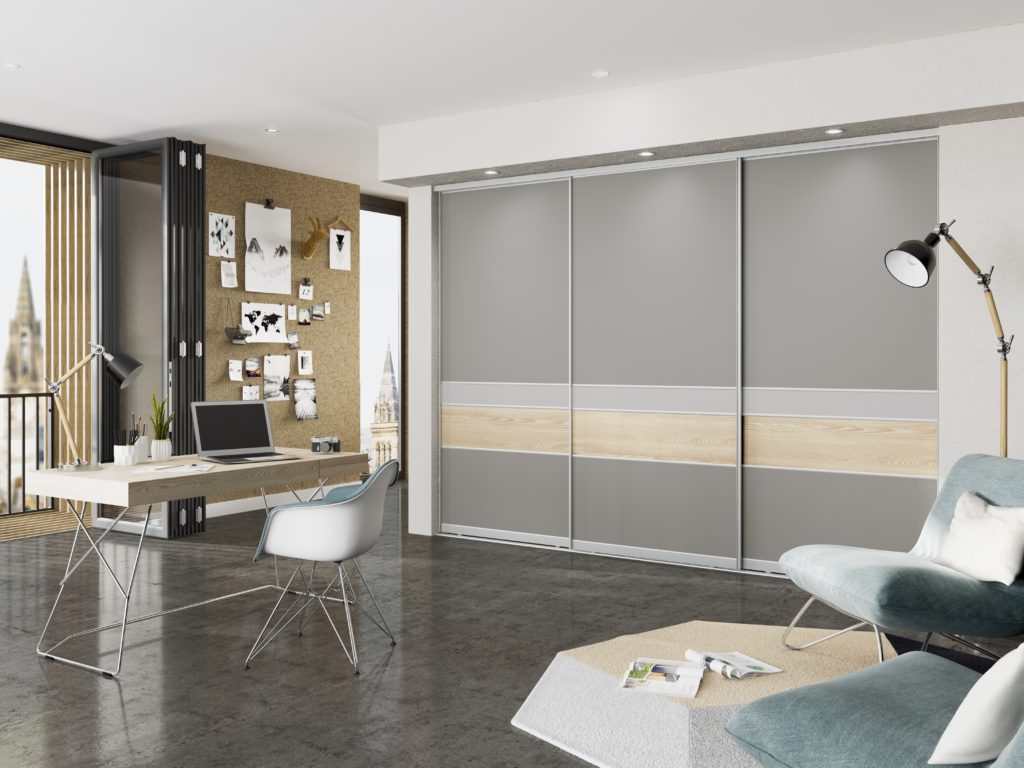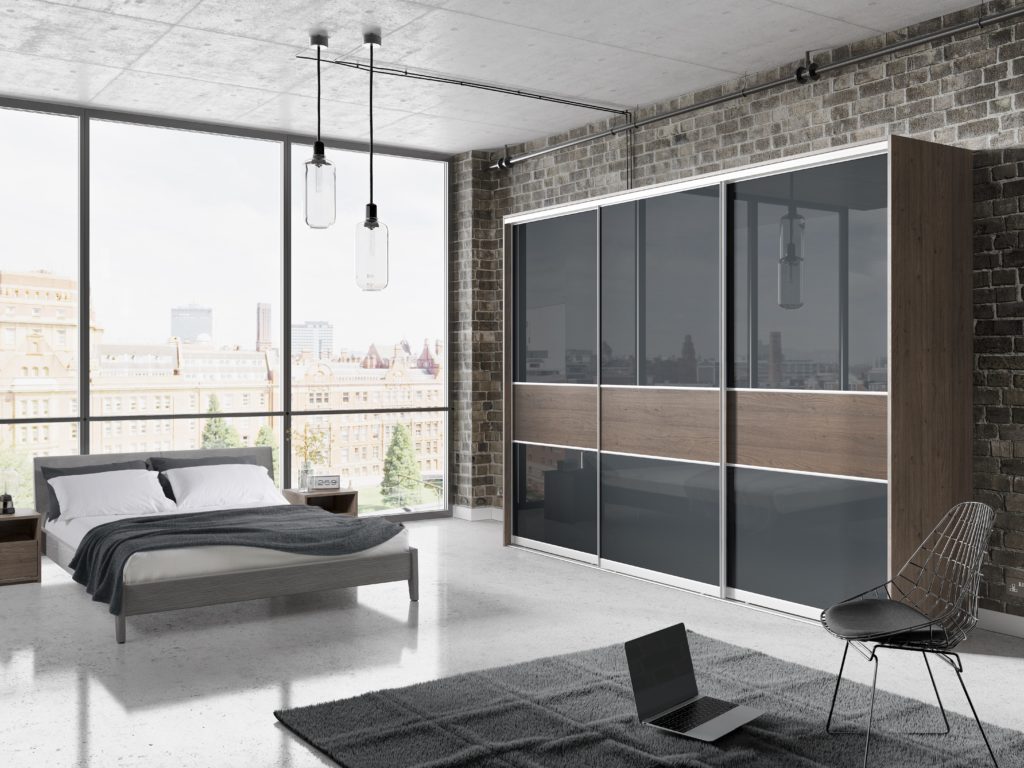 Matching Cabinets
Because our range of sliding wardrobes are manufactured using the same materials as our made to measure built in range, the two ranges can be combined. This is ideal for those wishing to have matching bedside cabinets or those requiring a mix of sliding and conventional door robes. This range offers unrivalled design options allowing you to design a bedroom that works for you rather than making do from what is generally available..
Internal Storage Systems
To compliment our sliding wardrobe doors a range of internal storage systems is available for you to customise to your own requirements. The internal storage can be designed to your own specification with internal drawers, baskets, pull out mirrors, lighting etc. Cabinetry is available in either a Ferrara Oak or Mussel finish. Manufactured from 18mm MFC including 18mm solid backs the cabinetry is extremely rigid and strong enough to give years of reliable service.