Kitchens
Being a family-run business means that we are truly passionate about what we do. We are dedicated to making it a success and with that so does our strong commitment and loyalty to putting our customers first.We know that investing in new kitchens is a big decision and it's one we want you to feel as comfortable and confident in as we do. From the planning stages, right through to the installation and aftercare, we'll make sure you are completely happy with our service, every step of the way.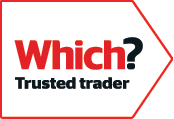 The modern kitchen is the most important room in the house. How you use it, when you use it, will dictate the way it looks and the way it is used. That's why we take the time to discover just what you require from your kitchen.
View The Think Kitchens Overview Video
At Think Kitchen and Bathroom Ltd our kitchen designers are passionate about design. That's why our kitchens perform as brilliantly as they look. Recognised for designing and creating bespoke, luxury kitchen spaces, our talented kitchen designers will present designs in full colour in a computer-generated recreation of the proposed kitchen space, so you can get a real feel for the environment we're proposing. They embrace the challenge of creating unique kitchens that are tailored to individual needs. Our expert design service will open your eyes to the hidden potential of your kitchen.
We will help you with colour schemes, we will recommend the best products for your project and we will work to meet your budget.
Once you are happy with your kitchen design you can just sit back and relax while we manage the installation on a daily basis. Our professional team of installers are recognised for quality installations. With a two year guarantee on all installations you can rest assured that your newly fitted kitchen will function and look good for years to come.
Fill in the contact form to the right and we will contact you, to start you on the route of designing your dream kitchen. We are so confident of our designs that we offer you this service for free. Therefore, you have nothing to lose and a stunning kitchen to gain.