One of the Largest Showrooms in North Yorkshire
Based in Northallerton our bathroom, bedroom and kitchen showroom is ideally placed to visit from the surrounding towns of Bedale, Thirsk, Stokesley, Richmond, Darlington and the City of Ripon . However, because the showroom is one of the largest in the North East, visitors from further afield will not be disappointed and increasingly visitors from York, Harrogate, Middlesbrough and beyond are being seen. Even in the big cities there are few showrooms of this size and very few nationwide who can offer such an in depth service and choice of product under one roof.
Take A Virtual Showroom Tour
A unique buying experience
At Think Kitchen and Bathroom Ltd you are assured a unique buying experience. You are about to make one of the biggest purchases you shall ever make, and yet in most cases your decision will be made where guesswork is the main contribution. We take the guesswork out of your decisions. The kitchen showroom has 16 displays, the bathroom showroom has 20 displays and the bedroom showroom has 12. Visit the showroom and see for yourself how various design ideas and colour schemes work out in practice. In the kitchen showroom we have brought together leading suppliers from the Uk and continental Europe. You can be assured we have the designs to suit all tastes and budgets
Because we can offer you an extensive choice of tiling, flooring, work surfaces, paint etc, all available in-store, you can choose the various components of a design and see immediately whether those components co-ordinate and look good together. Because of our unique background we are able to help you with colour schemes etc. The finished result is the one you dreamed of with your WOW factor designed in.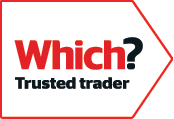 This is a much better buying experience than having a plan drawn up and then having to spend your valuable time moving from shop to shop for you to pick tiles, flooring, paint colours etc and you trying to imagine how good it all looks together. How many showrooms are actually experienced in anything other than planning a room leaving you to design the colour scheme yourself.
If you have lots of time on your hands and have an eye for design and colour co-ordination then you may choose to spend the time and be satisfied with the result. If you prefer to have professional help throughout the design process. Think Kitchen and Bathroom Ltd are the only option. You may assume the first option is cheaper but good designers can design for all budgets and it is a good design that gives you the WOW factor you dreamed about.
Fill in the contact form to the right and we will contact you, to start you on the route of designing your dream kitchen, bathroom or bedroom. We are so confident of our designs that we offer you this service for free. Therefore, you have nothing to lose and a stunning design to gain.
Our Showroom Address
Think Kitchen and Bathroom Ltd
5 Standard Way
Northallerton
North Yorkshire
DL6 2XE
Opening Times
Monday – Friday: 8am – 5pm
Saturday: 9am – 5pm
Sunday: Closed
Our Location