The Area's Leading Decorating Service and Decorators Merchants
It may seem strange that a company specialising in the supply and installation of kitchens, bathrooms and bedrooms would be supplying decorative products and a professional decorating service for both domestic and commercial clients.
However we are decorating specialists. Our sister company Foster's Decorators is one of the leading decorating companies in the area, having been in business for over 30 years, employing their own team of time served tradesmen. These use the products that we sell on a daily basis. You can be assured that we only recommend the products that we would use ourselves in our capacity as professional tradesmen.
We are therefore ideally placed to finish any installation to the highest standard, since we know what that standard should be.
Because of our historical link with the use of decorating products we know what we are talking about when you ask us for advice.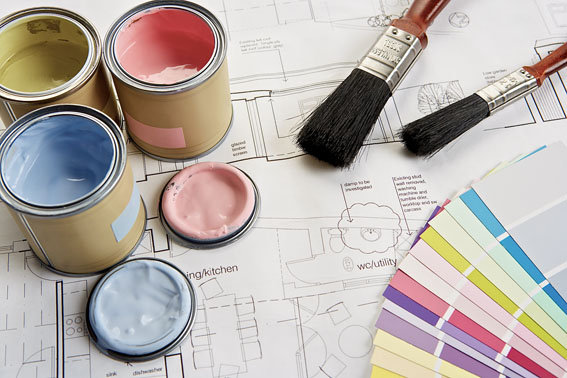 We stock Johnstone's Trade Paints. These offer you a higher quality finish than their retail equivalents and with the computerised paint tinting system we have installed we can supply you decorative paints in any colour of your choice.
This system allows us to mix over 15,000 colours in finishes such as gloss, satin, eggshell, masonry paint, emulsion paints etc.
Not only is this the biggest selection of colour available but Johnstones Trade paints are recognised within the decorating industry as one of the best quality products available. Remember if you Join the VIP Club you will receive 20% discount on all Johnstone Paint Products.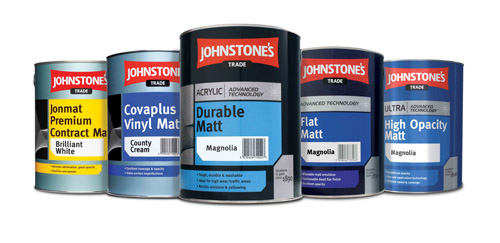 Equivalent colours to Farrow and Ball, Fired Earth, Laura Ashley, Sanderson etc can all be mixed.
Not only is Johnstone's Trade paint a better quality it is offered at a better price. Join the VIP Club and you will receive an extra 20% discount.
Whether you simply want a tin of paint, you want your front room decorating or decorating as part of a kitchen, bathroom or bedroom project we have the solution for you.