Creating your perfect bedroom is not just our job, it's our passion.  That's why, at your free, no obligation home design visit, our designer will find out about your lifestyle, discuss your ideas and work out what your need, storage-wise in your new room and then create the perfect plan just for you.  And the best thing about the bedroom design service is it's free. Recognised for designing and creating bespoke, luxury bedrooms, our talented designers will present bedroom designs in full colour in a computer-generated recreation of your proposed bedroom space. You can get a real feel for the environment we're proposing. They embrace the challenge of creating unique bedrooms that are tailored to your individual needs.
Our expert design service will open your eyes to the hidden potential of your bedroom. All our bedrooms are designed around you. Put simply, all our furniture will be designed and fitted according to the space and shape of your room, your taste and your storage needs. Squeezing the maximum amount of storage space out of the most awkward of angles; even in a tiny room.
View The Think Kitchens Overview Video
Designing a luxury fitted bedroom is a collaborative process : we always work closely with our clients about the design adjustments that will be made until you are fully satisfied that Think Kitchen and Bathroom will deliver your dream bedroom.
Before we order your fitted wardrobes and bedroom furniture, every little last detail is double checked in your home survey, the angle of the slope of that ceiling, the depth of that alcove, the height of that skirting board. Only then is your bedroom manufactured to order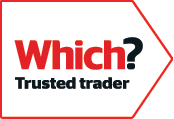 Our skilled joiners and craftsmen are dedicated to doing the best job possible for you. When they come to fit your room, they'll do it with care, precision and attention to detail. They will leave you with a perfectly fitted bedroom and a dream finish.
Browse our ranges online; or visit our bedroom showroom, to get a feel for the quality and style of the designs available.
Fill in the contact form to the right and we will contact you, to start you on the route of designing your dream bedroom. We are so confident of our designs that we offer you this service for free. Therefore, you have nothing to lose and a stunning bedroom to gain.