Bathroom Design
Recognised for designing and creating bespoke, luxury bathroom spaces, our talented designers will present designs in full colour in a computer-generated recreation of the proposed bathroom space. Thus you can get a real feel for the environment we're proposing. They embrace the challenge of creating a unique bathroom design that is tailored to your individual needs.
You'll sit down with an experienced and talented designer who'll discuss your bathroom ideas in detail, and take note of your likes and dislikes. After a home visit to view the space and take precise measurements, the designer will draft a plan of the room for you to approve. He or she will identify the problems that plague your current bathroom. Whether it is lack of space or light, awkward corners or low ceiling they will find solutions to those problems.
View The Think Kitchens Overview Video
Planning the bathroom space is just the first aspect of the project, it is the designers mission to provide you with a stunning room to relax in. Lighting, tiles, paint colours, flooring all play a vital part in the finished look. A well planned bathroom provides the functionality but it is the finishes that provide the WOW factor.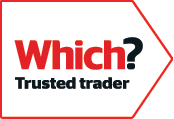 Once you are happy with your bathroom design you can just sit back and relax while we manage the installation on a daily basis. Our professional team of bathroom fitters are recognised for quality installations. With a two year guarantee on all fitted bathrooms you can rest assured that your bathroom will function and look good for years to come.
Visit our impressive bathroom showroom and  speak to a designer about your upcoming project. You can view a large number of Laura Ashley and Villeroy and Boch bathrooms on display
Fill in the contact form to the right and we will contact you, to start you on the route of designing your dream bathroom. We are so confident of our designs that we offer you this service for free. Therefore, you have nothing to lose and a stunning bathroom to gain.