Think Kitchen & Bathroom Ltd are proud to have been carefully selected as a Amtico flooring retailer of Choice. The complete Amtico Spacia and Amtico Signature range is available to view in our Northallerton showroom. Think Kitchen and Bathroom Ltd offer a full design and installation service including full sub-floor preparation.
With an unrivalled choice of flooring and combination possibilities, Amtico allows you to effortlessly introduce colour and pattern to your home. Whether it is your kitchen, bathroom, bedroom, in fact any room you choose, Amtico flooring offers endless design possibilities for you to explore. Luxury vinyl floor tiles offer something truly unique. The realistic look of wood, stone, ceramic and more in a hard wearing, easy to care floor. Naturally warm under foot and extremely tolerant of moisture and challenging environments a vinyl floor is an ideal choice.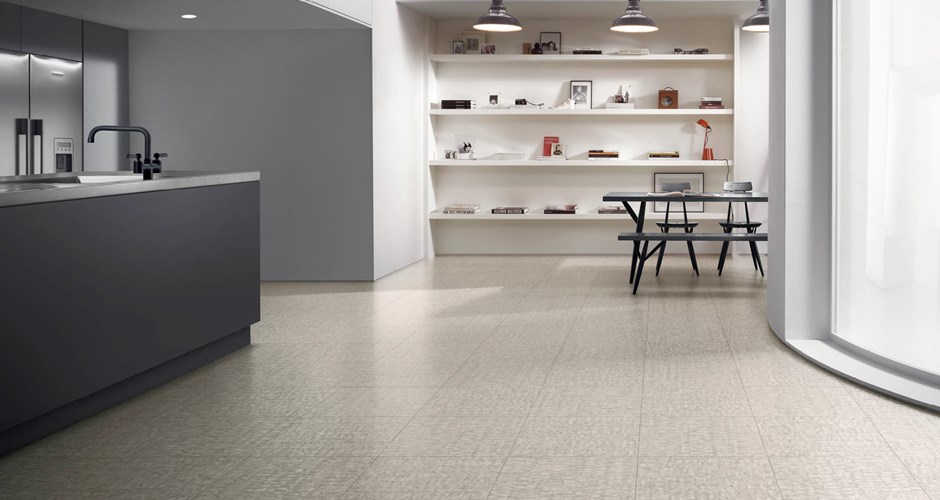 Our two collections – the bespoke Amtico Signature and accessible Amtico Spacia – offer an exceptional choice of flooring options. These can be laid in a multitude of ways. With low maintenance, high durability and a variety of styles, there is a floor to suit any scheme. From well-worn rustic timbers to shimmering resin-style floors; the distinctive surfaces and beautiful textures set Amtico apart. Amtico offer a huge selection of vinyl flooring. Ranging from the classic to contemporary, there's something for any room and style. A range of coordinating finishing touches and borders are also available, allowing you to add a touch of sophistication to you room.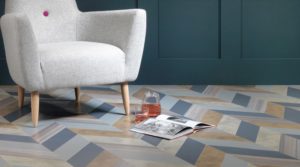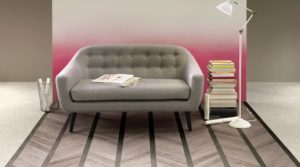 The quality of design and cutting capabilities makes Amtico unique. Amtico creates products that offer a real alternative to conventional flooring. They are warm underfoot and can be used with underfloor heating. Create something exciting and new with bespoke design.
Click on the photo below to view our Amtico brochure, where you'll find timeless designs for every floor in your home. Whether you want to be
inspired by the best of the new season's trends, or understand how to choose a new floor, our brochure is your creative guide to achieving the look you desire
Amtico Signature
For a feeling of craftsmanship, the Amtico Signature wood collection offers all the subtle shade, grain and texture effects of every conceivable wood from all four corners of the globe.
From Parisian Pine and Norwegian Maple to Brazilian Rosewood and American Cherry, the Signature woods provide a spectrum of natural colour that Mother Nature would be proud of. Full of natural swirls, subtle lines and soft hues, each design perfectly replicates the beauty of their natural counterpart. With endless unique combinations of laying patterns, motifs and borders, you can personalise your Amtico flooring to create an natural finish with your own personal design statement. Conjure up wild walnut laid in herringbone, or the spalted beech with a basket weave pattern.
If your design scheme demands something strong yet simple, the Amtico Signature stone collection offers the natural look of stone with all its beautifully blended earthy colours. From Riverstone Quarry and Fossil Limestone to Travertine Ivory and Graphite Slate there is a stone for every room. With a comprehensive range of widths, lengths and textures, you can use different size options to create distinctive floor designs or add a decorative feature. You can make a statement in a large, open space with a bespoke motif, or frame a simple, stone floor with a distinctive pattern. From linear stripes through to the classic Art Deco there is a perfect border for every setting. With the Amtico Signature Stone collection, Amtico flooring has never been so design-friendly.
To give an ordinary space an extraordinary finish, the Amtico Signature abstract collection offers cutting-edge designs to elevate any scheme into something truly unique. From soft diffused lines to sharper banded finishes, the striped Fusion designs offer a range of tones, from light and bright to dark and dramatic. The Odyssey range gently shimmers with metal-like textures, adding a touch of soft glamour to minimalist rooms. The Element designs have a celestial, atmospheric feel whilst the Quantum options are more of this earth, engineered with precision detailing for a crisp cool finish.  Making the brightest impact the Spectrum range has vibrant colours, loud enough to command any room. With a choice of different laying patterns and the option of decorative features, these abstract designs can be transformed into something to fit your own vision. A bespoke motif can create a beautiful focal point, dressing a room with your imagination. A border can transform your floor into a framed piece of artwork. A mix of shimmery and matt designs in a key weave laying pattern will give a glamorous boutique feel, whilst multi-coloured mixing in a herringbone pleat will create the perfect partner to neutral pieces of furniture.
Amtico Spacia
The Amtico Spacia wood range evokes a natural feel, the perfect compliment to both traditional and modern interiors. Full of natural swirls, subtle lines and soft hues, each design has an authentic finish that perfectly replicates its natural counterpart. A more practical alternative than any natural product, Amtico Spacia wood flooring has a host of built-in advantages. Boasting moisture, stain and scratch resistance, engineered toughness and guarantee-backed durability, the Spacia range combines stunning aesthetics with outstanding performance. You can even enhance the design of your Amtico flooring with the Amtico Spacia feature stripping. By adding contrasting colour strips, you can transform the overall finish of your floor with a beautiful bespoke design.
The Spacia Xtra range is a selection of Amtico Spacia woods and abstract designs engineered in extra wide planks to provide greater visual impact. The designers at Amtico identified a real niche in interior design for Xtra scale flooring. The larger planks in the abstract designs create a more seamless finish in modern open plan spaces, whilst the larger wood designs mimic the size of natural wooden boards, adding even more realism. The Amtico Spacia Xtra collection is simple, stylish and is ideal for larger rooms.
The Amtico Spacia stone range is a timeless collection that will inject style and simplicity into any living space and offers ideal design solutions for both classic and contemporary interiors. From cool elegant ceramics to warm earthy tones, the Amtico Spacia stone collection is full of natural shades and textures. Each design has an authentic finish that perfectly replicates the organic detail of stone. The rugged surface effect of the burnished and charcoal slate designs provides texture to an otherwise neutral floor. You can even enhance the design of your stone flooring with Amtico Spacia feature stripping. By adding contrasting strips, you can transform the overall finish of your stone floor surface. If you are looking for a statement flooring, the concrete stripping perfectly compliments the darker stones, or partner the ceramic ecru stripping with a contrasting travertine or sandstone to create varied patterns.
For cool chic designs to compliment modern day interiors, the Amtico Spacia abstract collection offers contemporary style for everyday living. With a choice of neutral tones and subtle detail, the abstract range is stylish yet understated. The simple beige, greys and browns can be dressed up to suit any design scheme with bright colour accents, or dressed down with minimalist whites and creams. The softline pebble, ink and coco designs have a soothing appeal with their delicate linear tones, whilst the deep grey of the softline charcoal makes a more dramatic statement. The aged metallic appeal of the steel and bronze options bring a stylish masculinity to a space. In contrast, the cross-hatched design of the weave options in linen, velvet, satin and silk, exude the feminine warmth and appearance of their fabric namesakes. If you are looking for a statement flooring without sacrificing practicality, the Amtico Spacia abstract collection ticks all the design boxes.
Amtico flooring is the foundation upon which any stunning space can be created.