Think Kitchen and Bathroom Ltd
Think Kitchen and Bathroom Ltd is situated on Standard Way, Northallerton. We are ideally placed to serve the surrounding areas of Northallerton, Ripon, Bedale, Thirsk, Richmond and Stokesley. However visitors from the larger towns and cities of Middlesborough, Darlington, York and Harrogate will not be disappointed.
The venture into kitchens bathrooms and bedrooms came about after the owner of the business started to look for a kitchen for his own home. There was little choice locally and most showrooms visited offered few displays to view and even less choice for the finishing touches. An existing supplier heard of the interest in a new kitchen and suggested a meeting with one of their suppliers – a Kitchen distribution company. The suggestion of a small Kitchen display was put forward and the move into kitchens was under-way!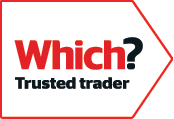 At Think Kitchen and Bathroom Ltd we didn't want to offer a few displays and send clients to other companies for tiles, paint finishes, flooring etc. The aim was to develop one of the largest showrooms in the North East where clients could view numerous displays with various design features, and could choose wall coverings, paint finishes, flooring, tiles etc at the same time. The choice of these products had to be substantial, a professional design service had to be available and professional installation with project management had to be offered.

Think Kitchen and Bathroom Ltd offers this to their clients, the widest choice of products and services available to supply and fit a stunning Bathroom, Kitchen or Bedroom.
You can be sure of receiving a professional service. There is no need to hire separate workmen to do each job…we organise it all, as much or as little as you require.
Think kitchen and Bathroom Ltd's team of professional kitchen/bedroom fitters, bathroom fitters, Corgi-registered plumbers, Part P electricians, plasterers, tilers, floorers and decorators ensure you will receive a co-ordinated and professional service from start to finish.
With unrivalled product choice convenience is assured. A massive selection of tiles, flooring, paint, wallpaper, appliances, worktops etc – we can project manage everything in store – I don't know of any other company that offers this service!

---
Word From Think Kitchen and Bathroom Owner

"The purchase of your dream bedroom, luxurious bathroom or functional kitchen is one of the biggest purchases you shall ever make.
You want professional help with the design and a colour scheme that you just love. You want the process to be convenient and above all for it to be as stress free as possible.
Our designers and the design studio are here to fulfil those requirements.
Whether you are redesigning an individual room or embarking on a whole renovation project, with over 25 years experience in the building industry you can be confident that from design to installation we have the necessary expertise to transform any project." – Andrew Foster